Get pregnant, they said. It will be magical, they said.
I was lucky enough not to get morning sickness in the first trimester, just fatigue, but last week's heat wave and humidity had me so sick that I was rueing the day I was born. Things are still touch-and-go, but I've started to feel them kick, so that kind of offsets how horribly pregnancy has been treating me recently. I'm officially 21 weeks today, and trying to figure out how I'm supposed to survive the next 15-17 weeks…
I've officially picked the babies' first names, so I may do some sort of "reveal" on here (the closest I got to a "gender reveal" was posting a screenshot of my blood test results on Instagram stories accompanied by a gif of Homer Simpson screaming, so…)
As much as I may have previously been irritated by how myopic pregnant people become, how singularly focused on "the baby," now that I've been there, I can attest that it is real. I think it has to be evolutionary, some sort of biological imperative to keep the fetus healthy by focusing ALL OF YOUR ATTENTION AND MENTAL/PHYSICAL ENERGY ON THE BABY. It's all I can do to watch TV without also researching baby swing safety ratings. I've literally told my therapist that I'm exhausting myself with this, so I certainly don't blame my friends or family for tuning me out for a while. I'm sure by this time next year, I'll be begging for Sauvignon Blanc in an IV and a chance to be away from them for 5 minutes. One thing that's really important to me is to not martyr myself in the process of becoming a mother. I'd like to remain myself, albeit with some small satellites orbiting me.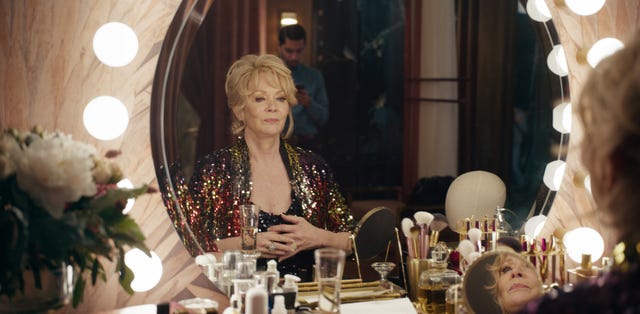 Ugh, enough about me. It's been an insane couple of weeks, hasn't it? Between the Olympics being racist, Britney's statement on her conservatorship, Bill fucking Cosby going free, and Rand Paul sending out an email with a dog-whistle typo in it, it truly feels like we're living in the darkest timeline. I'm glad about having a long weekend, but proclaiming "Happy 4th" seems hollow at best, if not entirely tone-deaf. So…just enjoy your long weekend if you're lucky enough to have one. You deserve to rest.